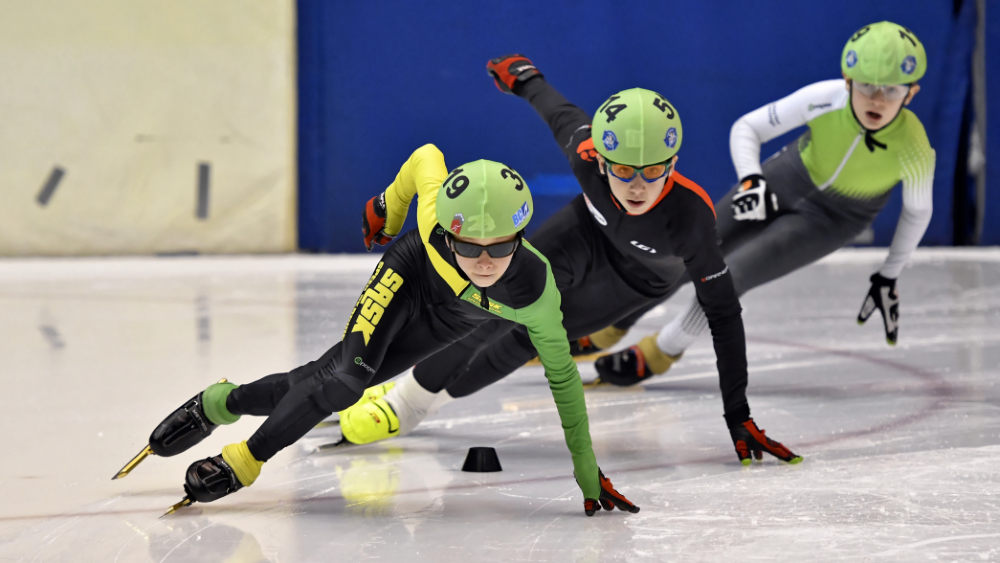 This program is designed for kids interested in Learning Short Track Speed Skating Techniques.
They will learn the skills to compete in races throughout the year and prepare them to develop into training at the Olympic Oval. This program is designed for children ages 4 to 9 years old who have some skating experience. The goal of the program is to develop the skater's skills and confidence on ice in a fun and supportive environment.
The on ice sessions are One (1) hour in length and held weekly at the Seton YMCA. Skaters can wear Hockey Skates, Figure Skates or Speed Skates. Speed Skate rentals for the year are available at the Olympic Oval. We develop fun races so the kids get experienced and will have the opportunity to enter a sanctioned competition. The focus will be on fun and skill-based activities that reinforce the development of skating-specific skills.
WHERE: Brookfield Seton YMCA - 4995 Market Street SE, Calgary, AB T3M 2P9
WHEN: Monday   5:00-6:00pm   or   6:00- 7:00PM
 Registration: Registration opens January 1, 2020!
Winter Program STARTS JANUARY 6, 2020 .
Winter Program
January- April
$175
1 Day per Week Short Track Ice SSC/AASSA Fees Coaching Fees 1 Associate Member
Full Year 2020- 2021 Program
September- April
$399
September 2020-April 2021
1 Day per Week Short Track Ice
SSC/AASSA Fees
Coaching Fees
1 Associate Member